Founded in 2001, Little Rock bluegrass band Runaway Planet evolved out of a long-time friendship between members and a mutual love for traditional string-band music. Their music is a mix of hard-driving bluegrass, three-part harmonies, complex arrangements and original songs.

---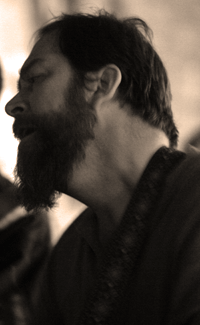 guitar, vocals
Ten Till Midnight Publishing ASCAP
Born in Little Rock, AR. Greg has been drawn to music since he was old enough to crawl to the stereo, find a station he liked, and turn it up. It didnít take long for him to raid his parentsí country collections, his older siblingsí rock & roll, and anything else he could get his hands on. After finding a niche in the Jr. high and high school band playing tuba (that's right, hold yourself back ladies) and sitting in with a few friends here and there in their garage bands, he made his first public appearance in a high school talent show with a punk rock band he formed just for the occasion.

In the early 90's, when he and a couple of friends started kicking around the idea of playing again, Greg formed an acoustic band to work on his developing songwriting talent. After several years of playing together, he set out on his own as a singer/songwriter, which gave him the opportunity to sit in with many local musicians, drawing from their pool of talent. Enjoying a regular schedule of performing publicly, Greg ran into Steve Brauer, an old high school buddy who was playing banjo. After being introduced to the rest of the group, the bug had bitten once again, and this time it was bluegrass!!!
---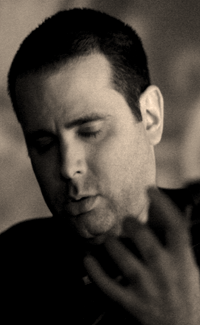 banjo, guitar, vocals
Ten Till Midnight Publishing ASCAP
Steve was born in Lubbock, Texas but raised in central Arkansas. His father, a fan of Flatt & Scruggs, began teaching him guitar as a youth. His performing debut was a fingerstyle version of 'Freight Train' at a bluegrass festival when he was only twelve. For the next year or so he played upright bass in 'Lil Bit of Bluegrass', a band comprised solely of teenagers. During his high school years he branched out into rock and roll, but his influences remained fingerstyle guitarists, people like Jimmy Page, Cat Stevens and Paul Simon.

In college while studying for his German Literature degree, he spent his spare time listening to progressive rock bands like Van Der Graaf Generator and King Crimson. During this time he heard his first classical guitar performance and sold all of his guitars in order to buy a nice classical model. After graduating, he spent the next four years living in Germany pursuing a masterís degree in Philosophy and Linguistics. Upon returning to the States he discovered his fatherís old banjo along with the Scruggs book and record that had been gathering dust since his teenage years and started teaching himself the basics. He has been active as a banjo and guitar instructor since 2005. In 2011 he released his first solo EP "Still Life With Guitar and Banjo." In 2015 he released his self-published banjo instruction book Django Reinhardt's Gypsy Jazz Guitar Solos Arranged For 5-String Banjo.

---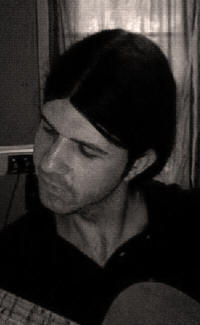 mandolin, dobro

Matt has been teaching music to students of all ages for over ten years. He studied jazz and fingerstyle guitar at Belmont University with Mario DeSilva, and he has also studied other popular styles privately with Daniel Soto. A multi-instrumentalist, he also plays the pedal steel, mandolin, bass, ukulele, and dobro, and this versatility has allowed him to record with and produce recordings for many independent songwriters in Arkansas and Tennessee. Matthew is a frequently featured musical guest on NPR's syndicated program "Tales From the South," and he has also appeared numerous times on local television accompanying various singers.

Matt's jazz sensibilities have brought new material to the group in the form of instrumentals written by Django Reinhardt, Duke Ellington and others. This fresh aspect, combined with his ability to switch to dobro has made him an excellent addition to the Planet. Matt currently resides in Little Rock, Arkansas, with his cats Pork Chop and Lil' Furry. He is the newest member of Runaway Planet, having joined the group in September of 2010.

---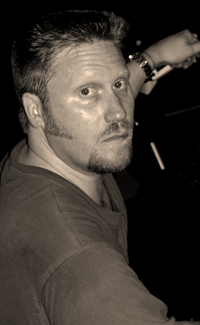 bass, vocals
Velvet Fender Publishing ASCAP

Michael was born in Topeka, KS, but from the age of eight was raised in the sticks of southern Pennsylvania. There he attended a small church where everybody sang like the dickens. Michael left home after high school and attended college in the northeast for a couple of years before being drawn to a college in Arkansas. It was there that he met Steve Brauer. Unbeknownst to both of them, this meeting would lead to the formation of Runaway Planet some ten years later. Back then they listened to lots of music and had a lot of fun but they never once played a tune together. In fact, Michael didnít even play an instrument back then.

After graduating, Michael made Little Rock his home, earned his Masters in Social Work and developed a career in mental health. During those years he picked up the acoustic guitar, learned to play, began writing songs and getting back in touch with the singing side of things. Over the years he had developed a taste for Progressive Rock but his life was changed forever when he was introduced to The Seldom Scene and John Duffyís haunting tenor vocals. After getting hooked on bluegrass, Michael took on the upright bass while jamming with old friends from college. His passion however, is singing that high, lonesome sound.

---
Drawing from traditional influences like Bill Monroe, Flatt & Scruggs and the Stanley Brothers, they are also inspired by more progressive bluegrass bands like The Country Gentlemen, The Seldom Scene and New Grass Revival. With an ever-growing schedule, Runaway Planet is winning over new fans from traditional bluegrass lovers to younger fans new to the genre.
Runaway Planet is known for their uncompromising musicianship, gripping vocal harmonies and rousing live shows. Its members are well-versed in many genres yet the love of traditional American string-band music gives these guys the energy that has earned them a reputation for delivering a hard-driving, highly danceable show. Runaway Planet has established an ever-growing following of fans who are hooked on their foot-stompiní originals and distinctive flavor of traditional favorites.